Hello all.
Long time lurker here finally getting involved. Some of you might recognise this username from other parts of the web as one more often associated with 54mm
Inquisitor
models, but I've always been a fan of the other GW Specialist Games, not least Epic. When EA was new, I was a keen player at GW Glasgow (remember the days when you could play what you wanted in store?!), but as uni finished and I moved away I pretty much stopped everything except for
Inquisitor
. In recent months though, my love of (much) smaller models has resurfaced and I've dug out my old models and scoured eBay for some new toys to paint. Maybe at one point in the future I'll be able to play some games, but for the time being I'm happy to just get modelling again.
To start off this plog are some Orks. Some of these are repainted figures while some are newly painted. The Blood Axes up first are repaints over a black undercoat, but I subsequently moved to Army Painter's Leather Brown spray to speed up the process. It's a fantastic universal base colour. Anyway, pics!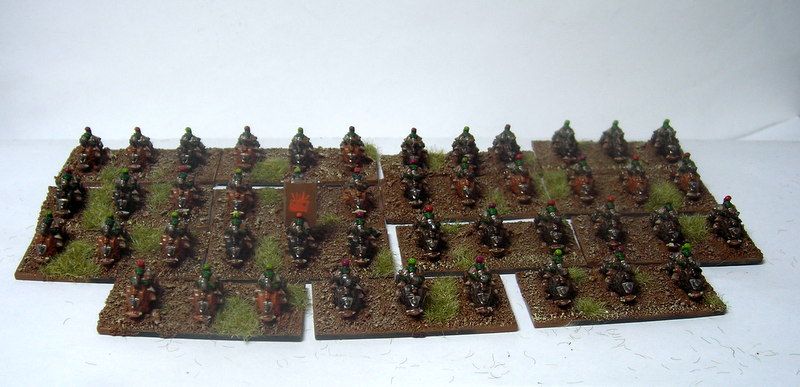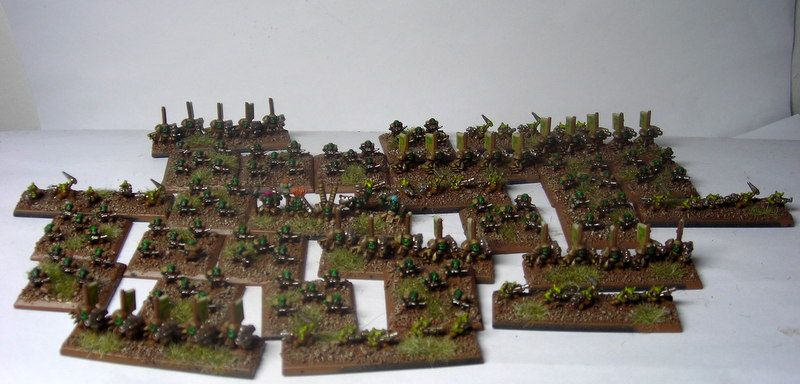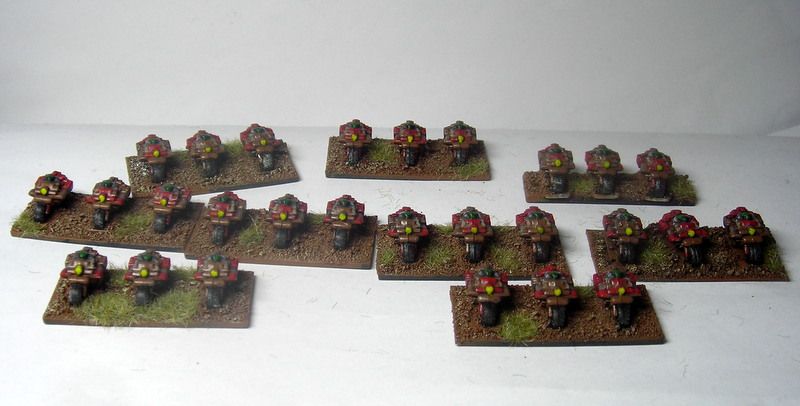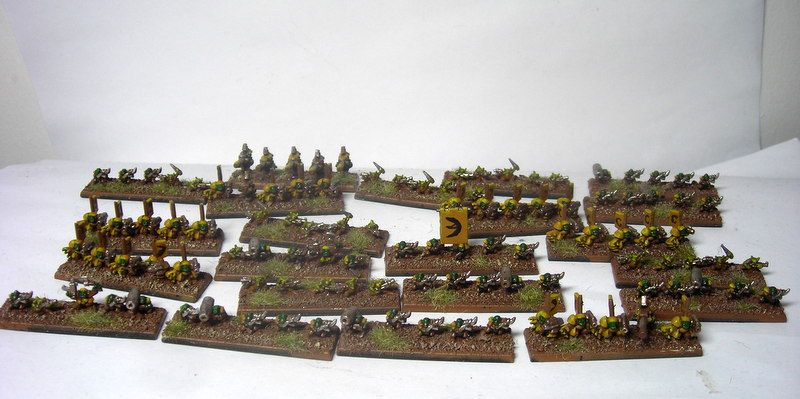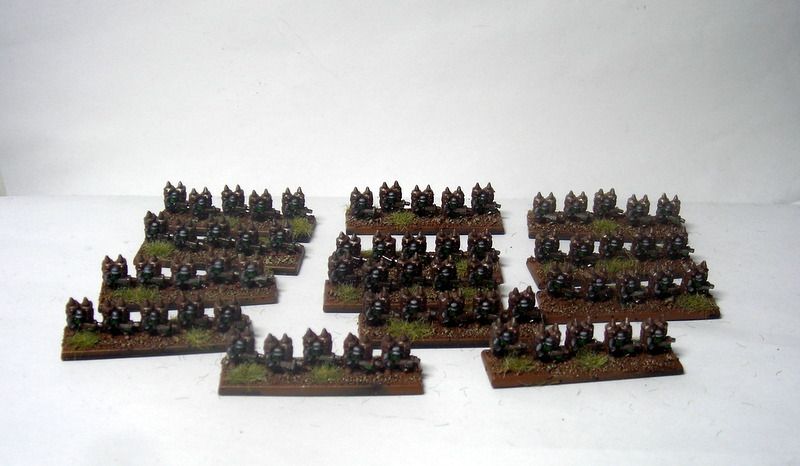 So, the above pics are a Blood Axe warband, a Blitz Brigade, Boarboyz, a Snakebite Warband, Warbikes, a Bad Moon Warband and some Stormboyz. The Snakebites and Boarboyz are the beginnings of a Feral Ork Army, and I would like to do a Speed Freak one as well in the future. I've started on mainly infantry as I see these as the more tedious pieces in the armies, and while a couple of stands short at the moment of the numbers I need, I can now concentrate on the vehicle elements more or less guilt-free. There are also Tyranids, Titans, and Imperial Guard to paint. I also love what Onslaught Miniatures are producing, and can see myself doing a (similar to, but not actual) Tau army once that lot becomes available.