So, after moving to a city with other Epic players, I've resumed work on my quickly-abandoned attempt at a Saim Hann army. Not much there yet, but I've got a dozen each of vypers and jetbikes, a half dozen falcons, a Scorpion and a Vampire heading towards me as I post, which should hopefully give me the beginnings of an army.
So, pics! Apologies for their not-amazing quality, I had to take them with my phone.
The Avatar: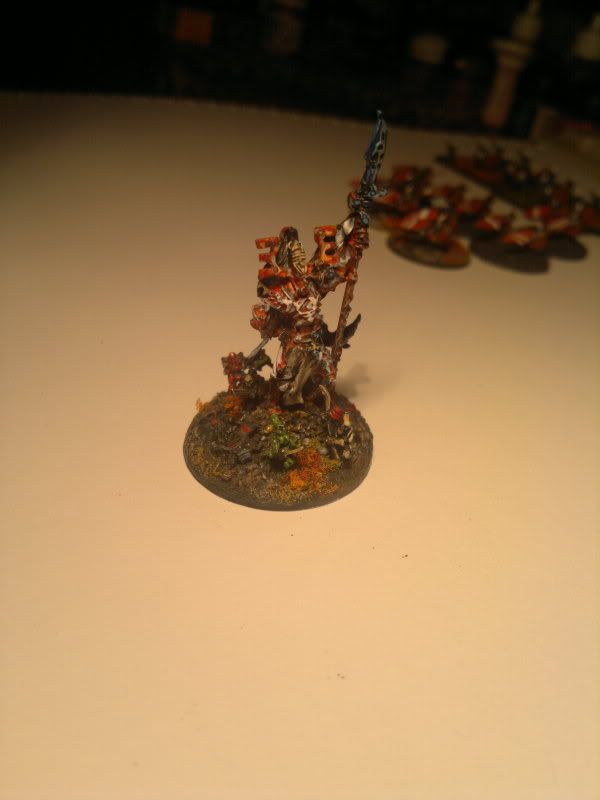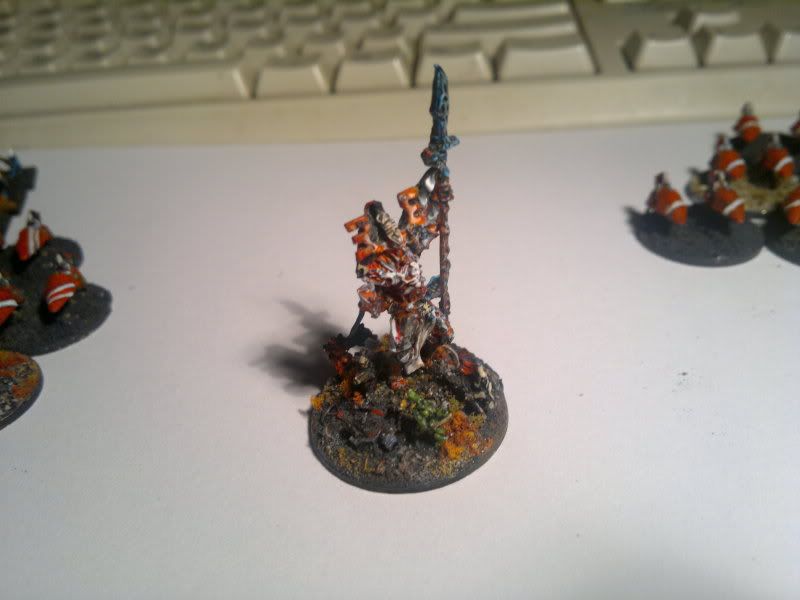 Dire Avengers (Yes, they're blue guardians... I had spare guardians, and I'll probably buy proper models if I use them regularly):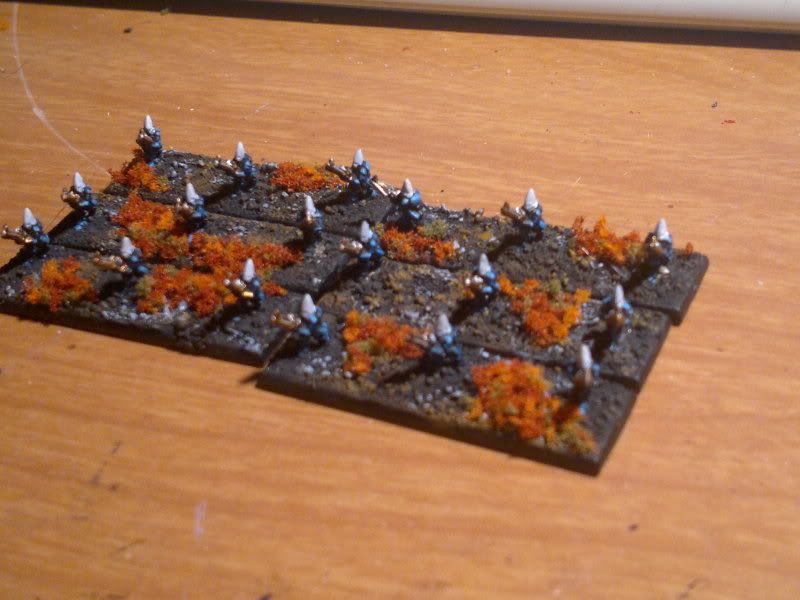 Jetbikes: Obviously largely unbased as of yet. The formation with the varied canopy patterns will have the Wild Rider Chieftain; I've always pictured him as riding to war alongside the heads of the Host's clans or something like that, so lots of variety in iconography. Also, I'm yet to convert up any Wild RIders yet; I'll do that when I get some more bikes.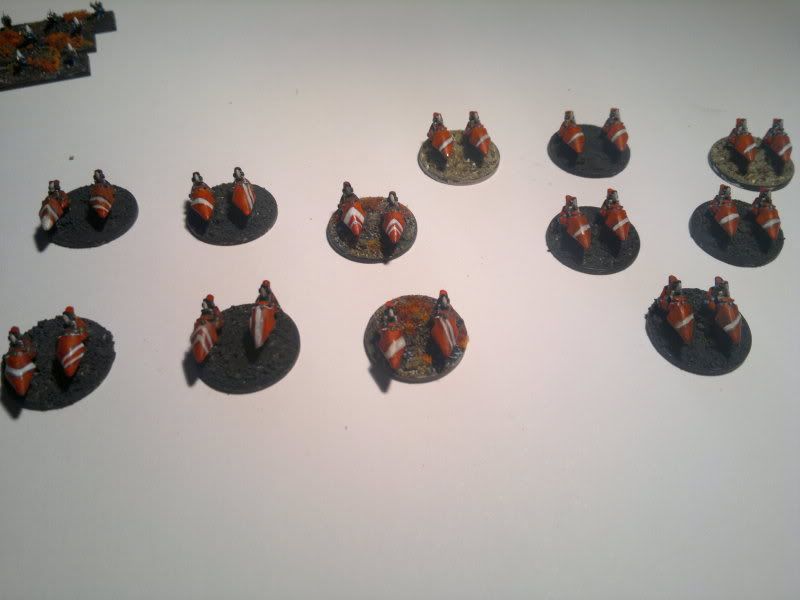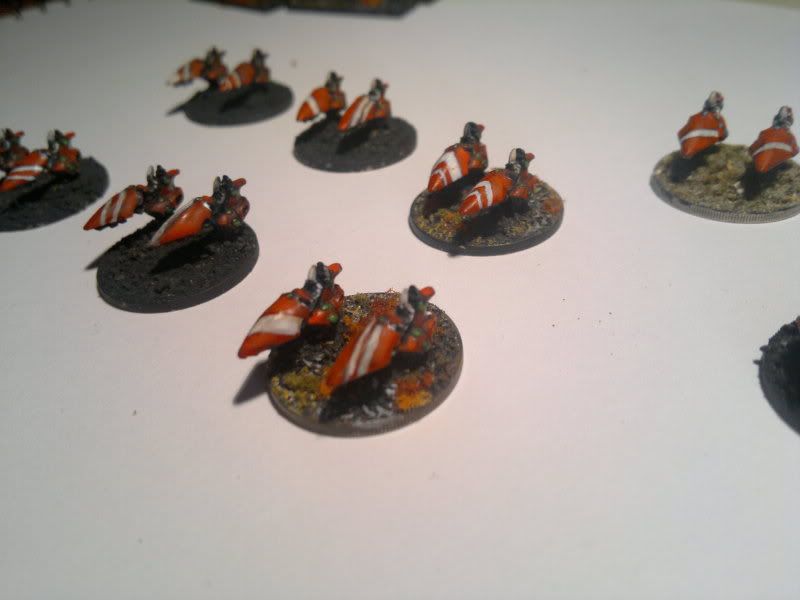 Shining Spears: (one has come off its stand in this pic)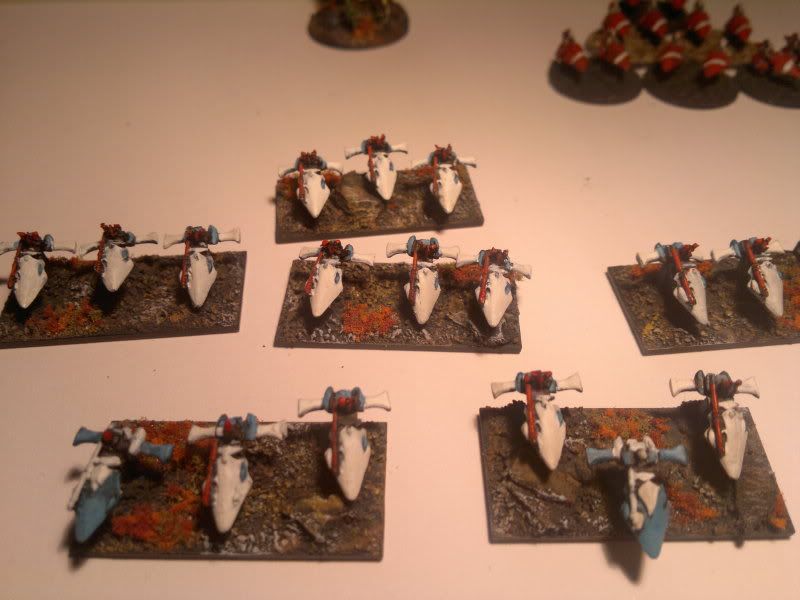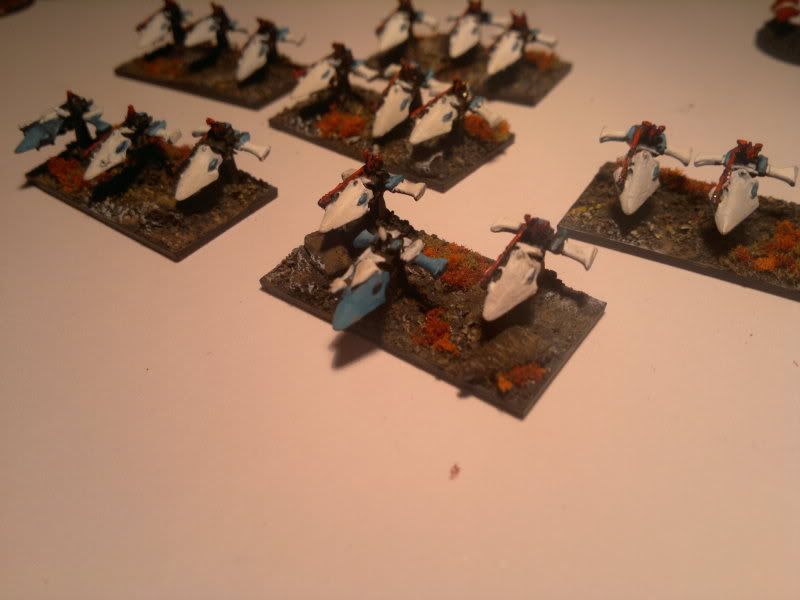 Scorpions:
Reapers: (a bit hard to see well in these pics...)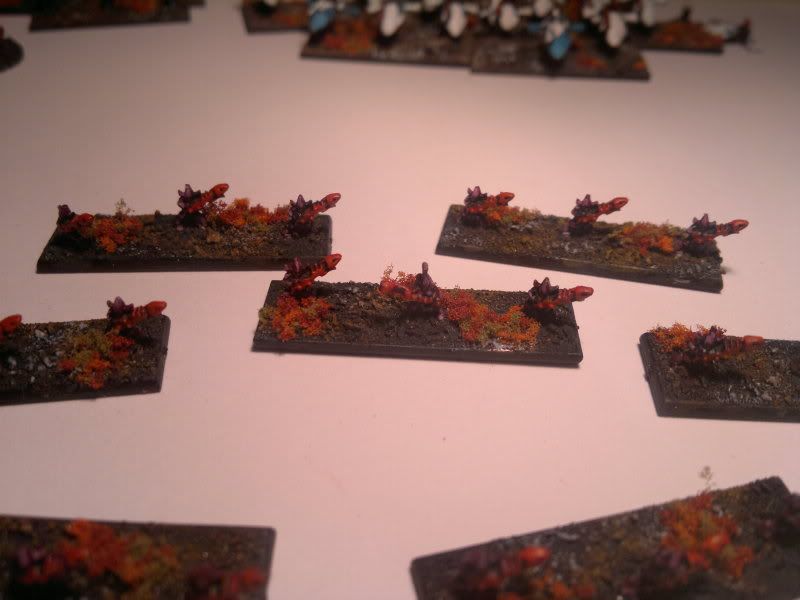 Warp SPiders: Not based, but the painting's finished.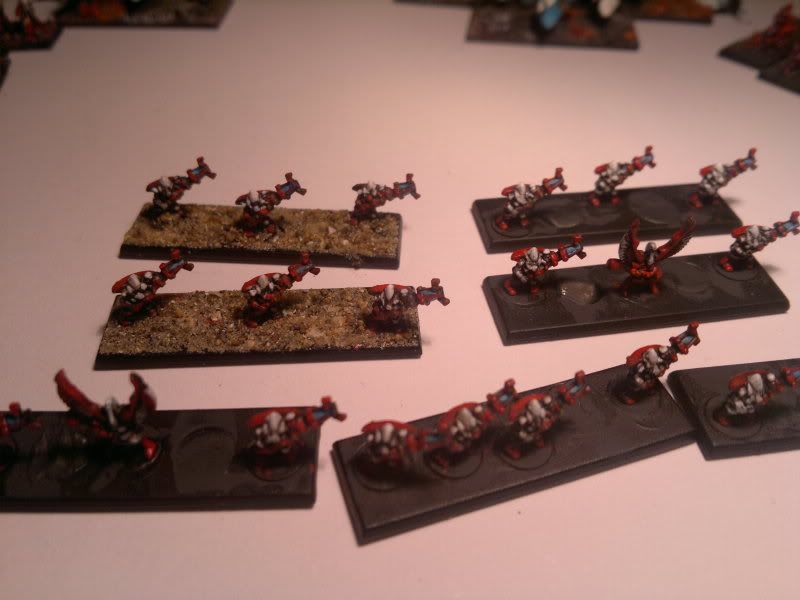 "Fire Dragons" (will swap these out for proper models as soon as possible; guardians-as-avengers works reasonably well but dragons are a bit different.)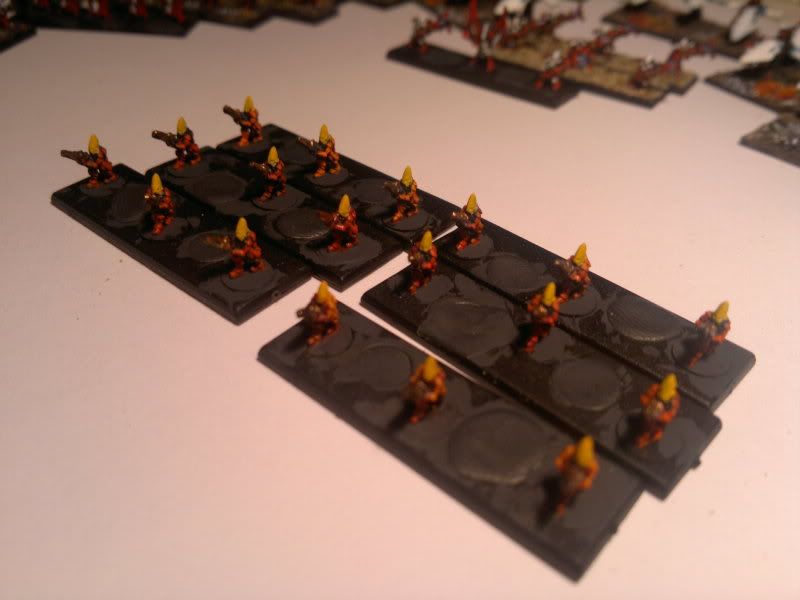 Guardians (I have a few more hosts entirely unpainted to do...):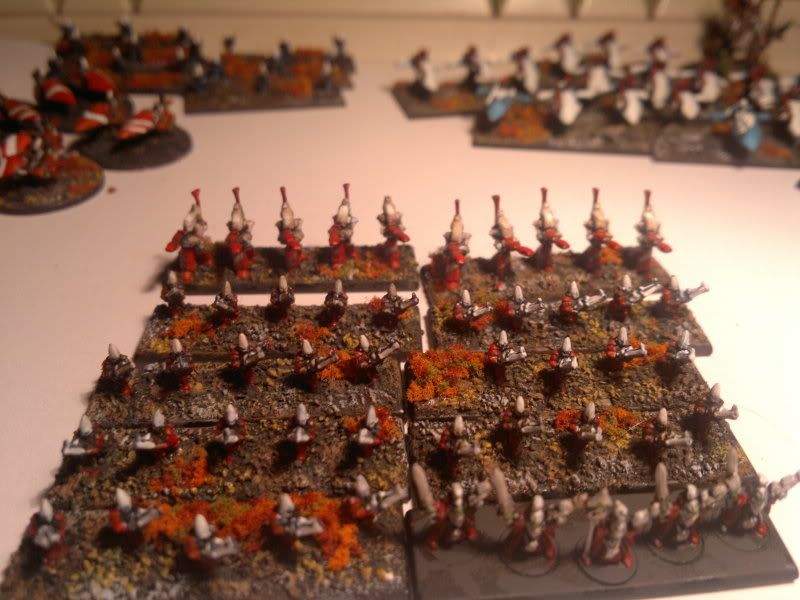 Hopefully I'll have some pretty gravtanks (and many more pretty bases!) to update this with in the near future. The problem with Saim-Hann is, I'm painting up all these nice aspect warriors, but I'm never going to be able to field them...
EDIT: fixed images
EDIT2: ohgawd large photos. Sadly not much I can do about it on the typewriter of a PC I'm using...