Greetings, fellow taccommers!
Inspired by all the great stuff in this forum, I thought it fitting to show my progress in Epic army painting.
Due to a recent decision, our gaming group has put different people in charge of different war games. The idea is that there are too many war games for each and every one collecting everything. I picked up Epic A. I have an old collection of Epic miniatures, have re-stocked some of the new ones from GW and regularly check Ebay for interesting auctions.
So far, I have quite a lot of Imperial Guards, Space Marines, Orks, Tyranids and Squats. I have started painting up a Steel Legion and a Tyranid army, alternating between the two. So, this is where the armies stand for now...
Steel Legion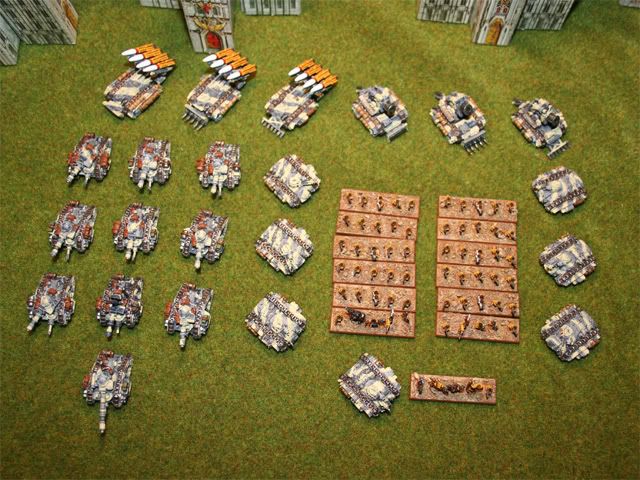 Tyranids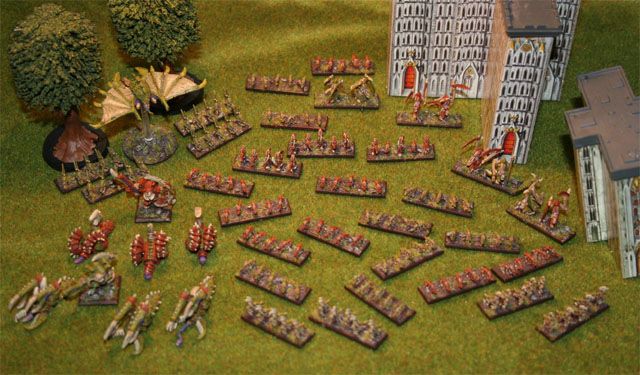 I am currently painting some stealers and lictors for the Tyranids and an Infantry Company for the Steel Legion.
I will post close-ups later, as well as WIPs, but I thought I'd just post this for now.
Thank you for watching,
/Fredmans