Again my impatience hasgotten the better of me. ?This last titan was not going to be revealed until I had fiished converting her and painting her up, but damn it it is the season of sharing.
So Ladies and Gentlemen I give you the Lady Isabella Cavendish.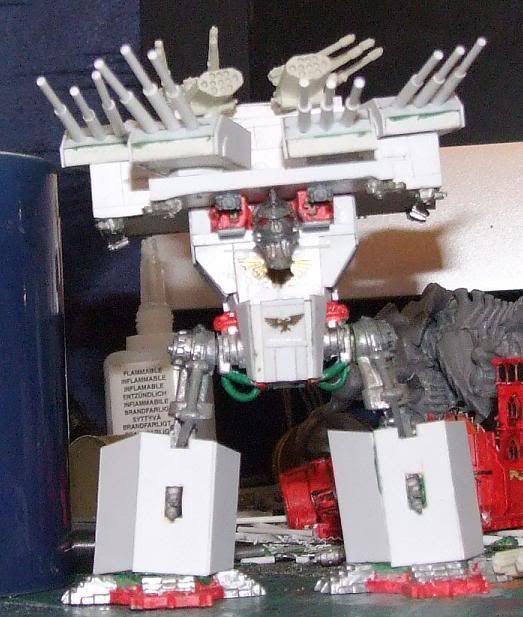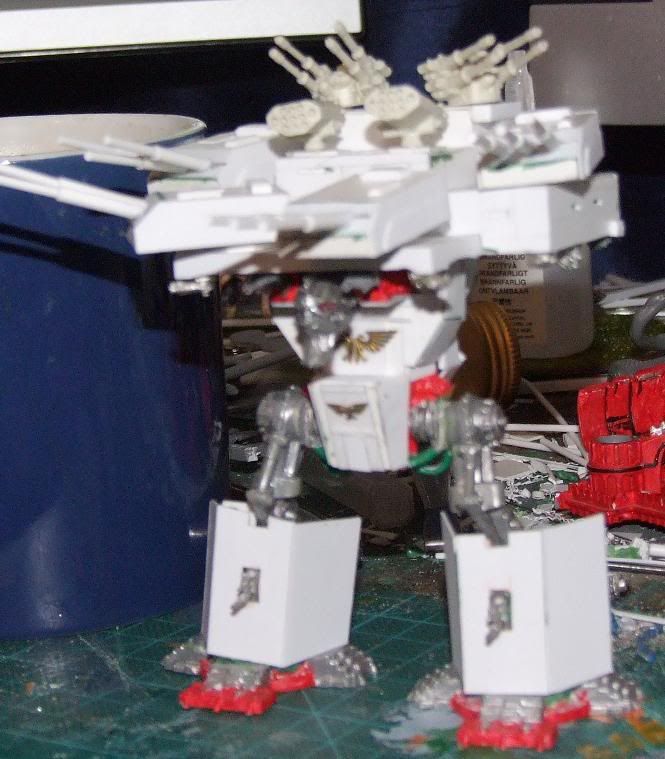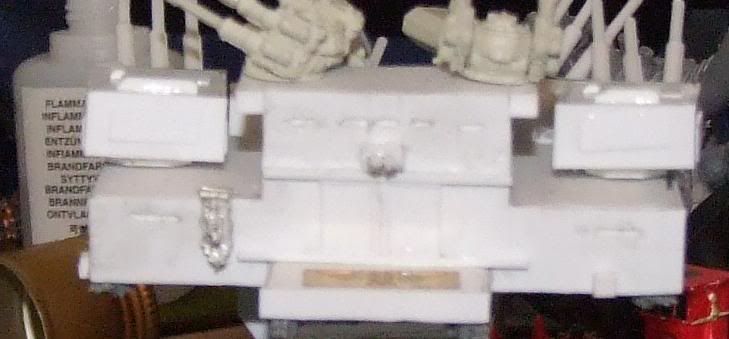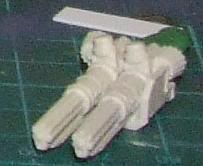 Like WMN I have always wanted to convert a mars pattern into a Lucius patter imprator, but two things stood in my way. ?Firstly ?I wasn't sure if it could be done and secondly I didn't have an imperator to convert. ?
.
The first problem was solved when I was WMC's conversion, the second was when a friend told me tnhat he had won an imperator on E-bsay for me and that I owed him ?25 ?
.
At the moment she is armed with two hydra turrets , tw multiply rocket lunchers, 4 ground slammer turrets (each with three earth haker cannons), a multitude of close defence turretsd and a rear facing twin assault cannon guarding the loading bay.
Her left arm is built and just needs attaching and has a dual gatling blaster, and her right will have a dual turbo laser destroyer.