What is
Blast-Tastic!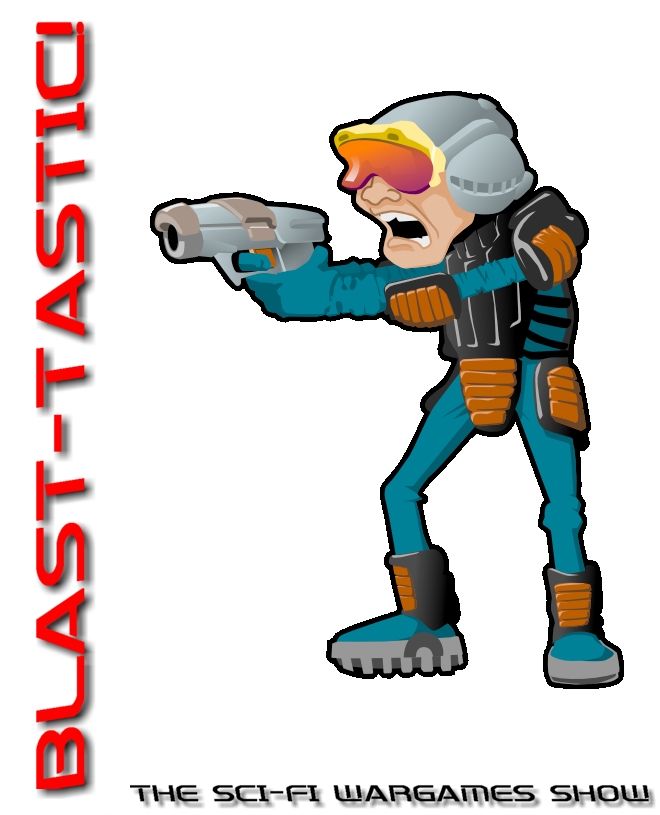 It is a trial show I am doing where the only sorts of games are sci-fi games and the only traders are those that sell sci-fi models.
I want to create a show where everyone loves the genre on display. I find that with most shows there is very little in the way of sci-fi goodness, this makes me sad as this is all I play.
So, Blast-Tastic! Is a sci-fi themed show with sci-fi games and sci-fi traders, the only show where PEW PEW noises are mandatory!
Now, all the traders are booked and so are the gamers.
All we need now is people through the door to share our love of sci-fi with.
This is where YOU can help.
Even if you are not coming, please share the news.
http://angelbarracks.co.uk/blast.html
Why should you spread the word for MY show?
Well for several reasons.
Whilst I am charging for people to enter (not much though to be fair) I don't want to put in a lot of hard work, expense, time and effort and be financially worse off for it.
Neither do the traders, and we have them coming from other countries too!
So to help make the show a success we need people to come, that is more likely if we make it very well known.
Most shows are put on by clubs of 20 or so people.
They have some manpower to help get a show going.
Blast-Tastic! is just done by me.
One man, so any help would be very much appreciated.
Share the event on your own webpage, blog, forum, twitter, Facebook, everywhere.
You may not be able to go, but if you spread the word then maybe someone that can go, but who is not aware of it, will not miss out!
If the show gets a good turnout, then the traders are more likely to make some cash, which means they are more likely to want to do it again.
If we can do the show again, then maybe we can get more people, then maybe hire a bigger venue, make it bigger and better.
So
please
, if you like sci-fi, spread the word and help make Blast-Tastic! 2014 the first of many popular, fun enjoyable shows to come!
Michael.