Thank Mr J  
I have an update on my SoB site that may be of interest to those dressing their SoB armies.
Cheers Erik, these no good heretic tentacle/scale/multi limbed freaks are in for a right sorting out...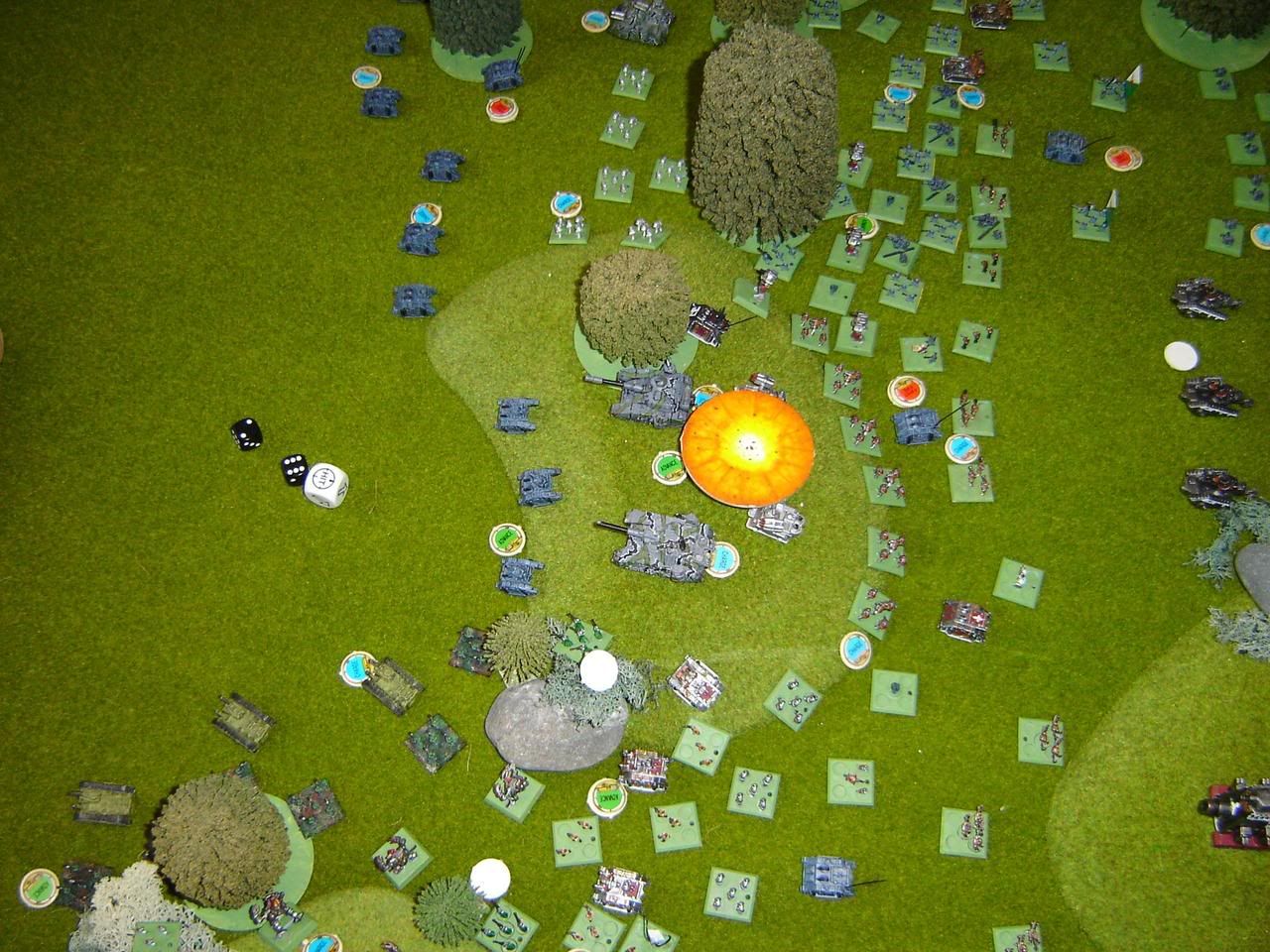 Having lost most of their heavier equipment in previous battles the Cultist open fire with their few remaining light artillery peaces. Three batteries of Thudd Guns try to do as much damage as they can but only slight damage is caused.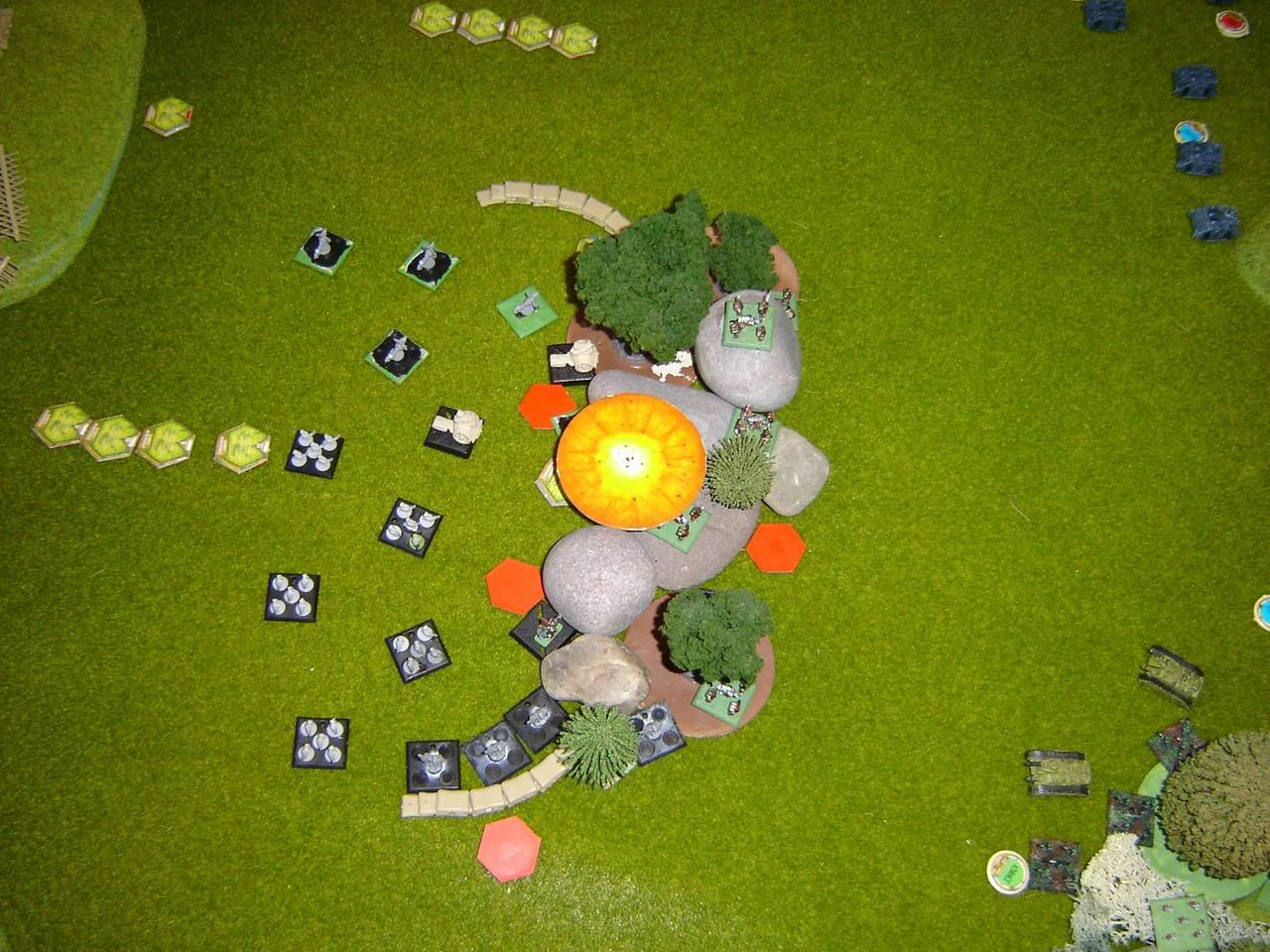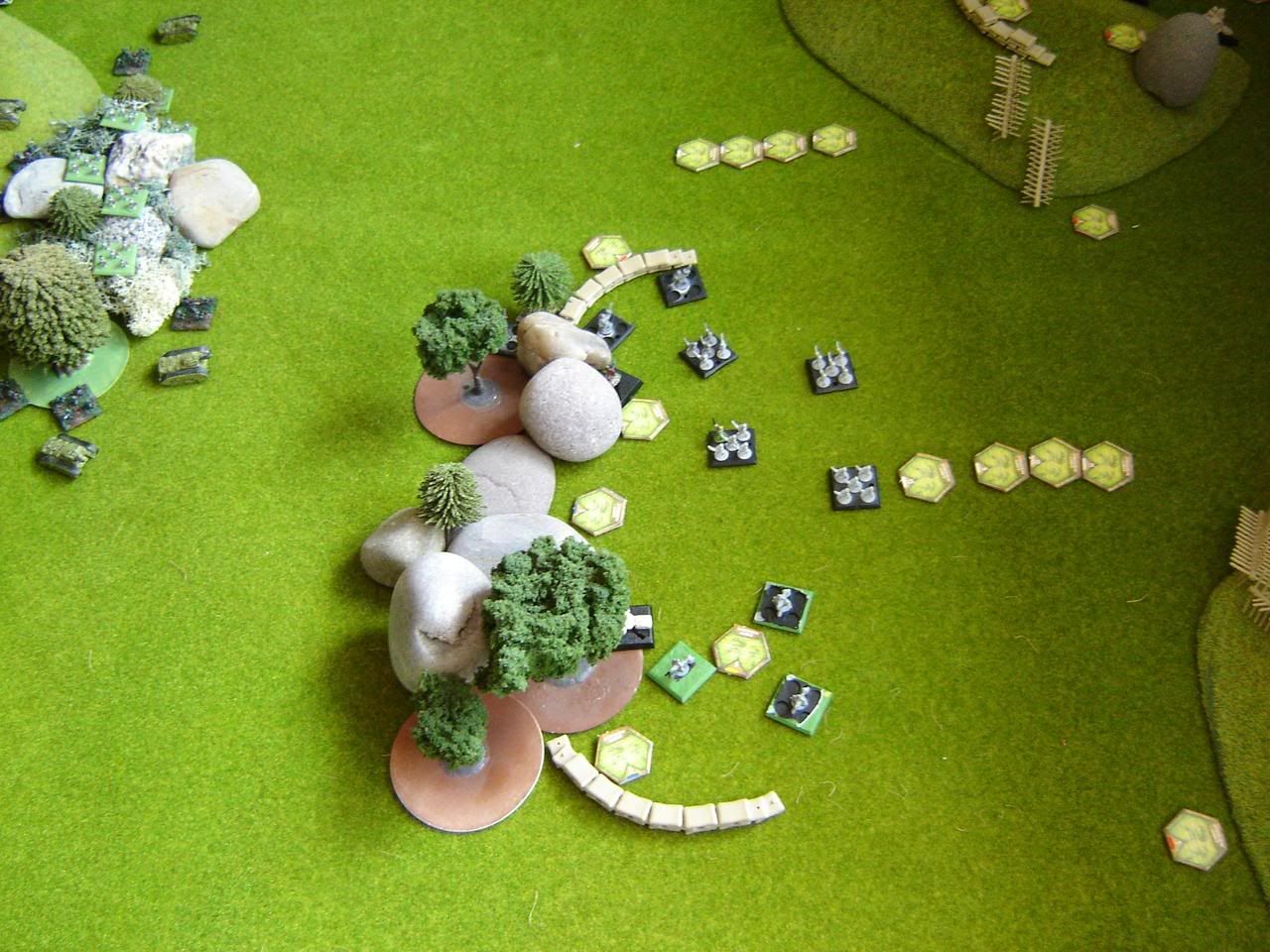 A PDF Artillery Company and a battery of Cardinals, Deacons and the Leviathan Cathedral target the Cultists centre. Trees, rocks, Mutants and Veteran Marines are ripped apart in the relentless barrage. By the end of the shooting the Cultist Thudd Gun Battery is broken and the World Eater Veterans are wiped out, but not before they got a shot passed the Battlehammer's armour leaving it immobilised - (+1 to be hit with ranged attacks and Caf totalled is halved in Close combat).
Adeptus Sororitas Deacon Sanctified Heavy Mortar
(Bombard Battery)
10cm, 5+ save, +0 Caf, Damnation Mortar (100cm   6cm Temp     2-10BP   -2TSM, Artillery, 6cm Temp, Daemon Slayer (Physical Psychic attack), PD1
Battlehammer Superheavy Assault Gun
(E40K Shadowsword)
10cm, 1+ save, +6 Caf, Quake Cannon (100cm x1/6cm Temp, 3+ -3*)
Lascannons   (75cm   x2   5+   -2**)
Superheavy, *Ignore cover, 6cm Temp if hit and Destroys buildings, **Turrets, Damage table, Independent, PD6