I couldn't wait for FW to bring out their heavy flak guns, so I ordered some of their earthshake platforms to convert. Now that I have finally finished them the heavy fak guns are on pre order!
But never mind. Here are my three
and another view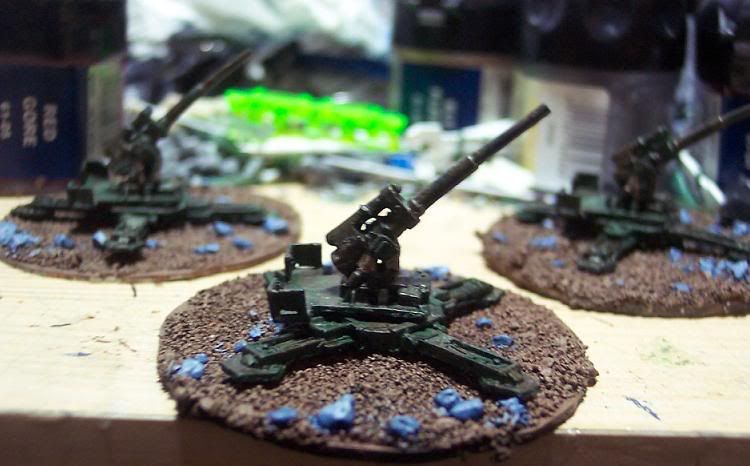 I still have some work to do to their bases, and I might ad some crew to them. But overall I am happy with them, a quick easy conversion that looks very similiar to the "proper" version.
Though whilst everyone argues over if the HFCs are 88 or 105 mm I can sit here smuggly knowning that mine are 132mm, pure imperial overkill