Right, hullo!
I'm resurrecting this project! Been a busy busy bee with models, everything from more heresy 40k to inquisitor to display minis.
I neglected to update when i finished the alpha legion i had done (And rebased them on the round bases), so here's a pic of that,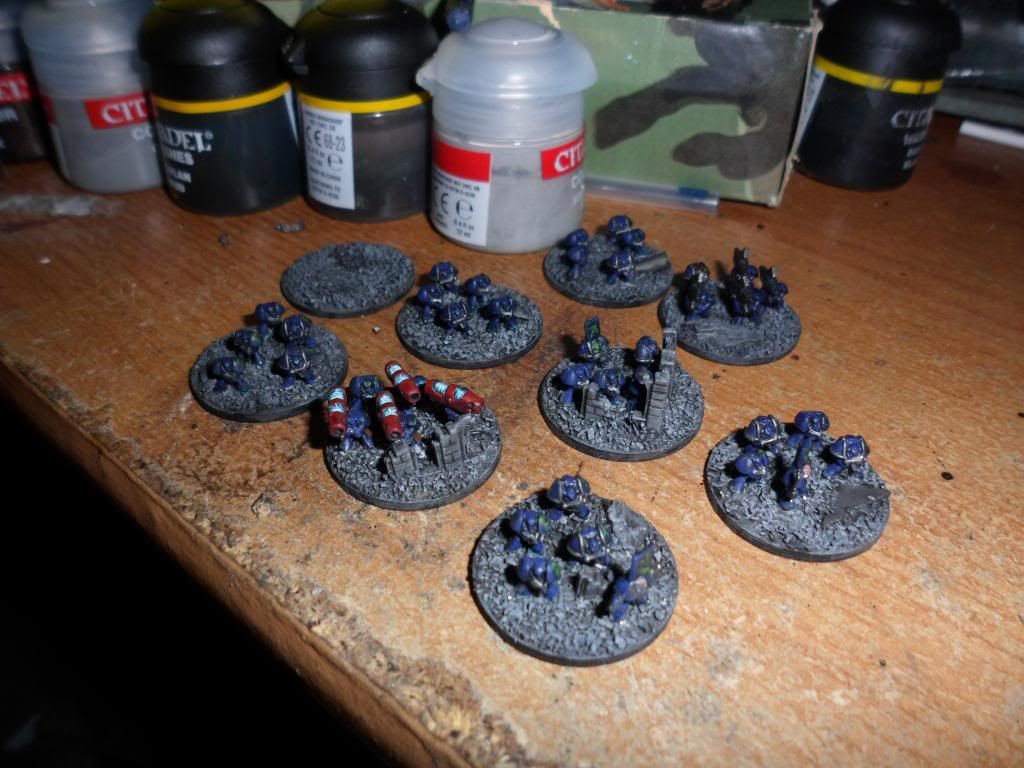 However, i worked out what i wasn't liking about them, it's how the indigo armour doesn't 'pop' against the basing.
I also really, really dislike the single-pose marines, even at epic scale it bothers me too much

I have however been saving up things from various trades, ebay wins and the like, so i'm restarting the astartes side of this with better materials, with, i reckon World Eaters.
I like the idea of white plate against the urban basing, and i already have luna wolves in 40k So it makes more sense to go with the WE.
I'm continuing with Warp Runners, and still doing the imperial army.
Anyway, pics of what i've chucked together so far,
20-man tactical squad wtih banner, sergeant and nuncio-vox, and the first 5 of a 10-man missile team.
Reposed contemptors, one with an autocannon.

Malcadors! Having the 2 in legion colours, have a couple more for the Imp Army.
and summat special,
For what it's worth, if anyone doesn't recognise anything, it's long unavailable and generally lucky finds.

Looking forward to getting back to the rest of the titans, as i've got another warlord and 4 or 5 reavers to do, but they're all needing bases from fenris, none of which i can afford at the moment