---
Hi everyone!

Thought I'd do one of these paintblog thingies, to perhaps get some extra motivation to paint.

I decided to take up epic again a few months ago, I used to play when I went to 6-9th grade and I'm now 29 so it's been
a 12 year hiatus. A lot of things have happened to epic and I have to say I really like the E:A rules, they give a lot of things tactically
to think about but are still fairly simple. I started to google the internet in december to see if there were any Epic:A tournaments
in Sweden, I find that a tournament usually gives me the motivation I need to actually finish painting an army.
I only found one tournament, it takes place on Gothcon, Swedens biggest gaming convention, I decided to paint a necron force to take to the event.

It is now two weeks left and I have started painting in earnest, so I thought I'd share the progress.

Here's what have been painted the last two weeks.




Infantry close up:




Monolith close up front




Monolith close up back/side





I've also started building my supreme commander warbarque, here's some WIP pictures

Front:




Side: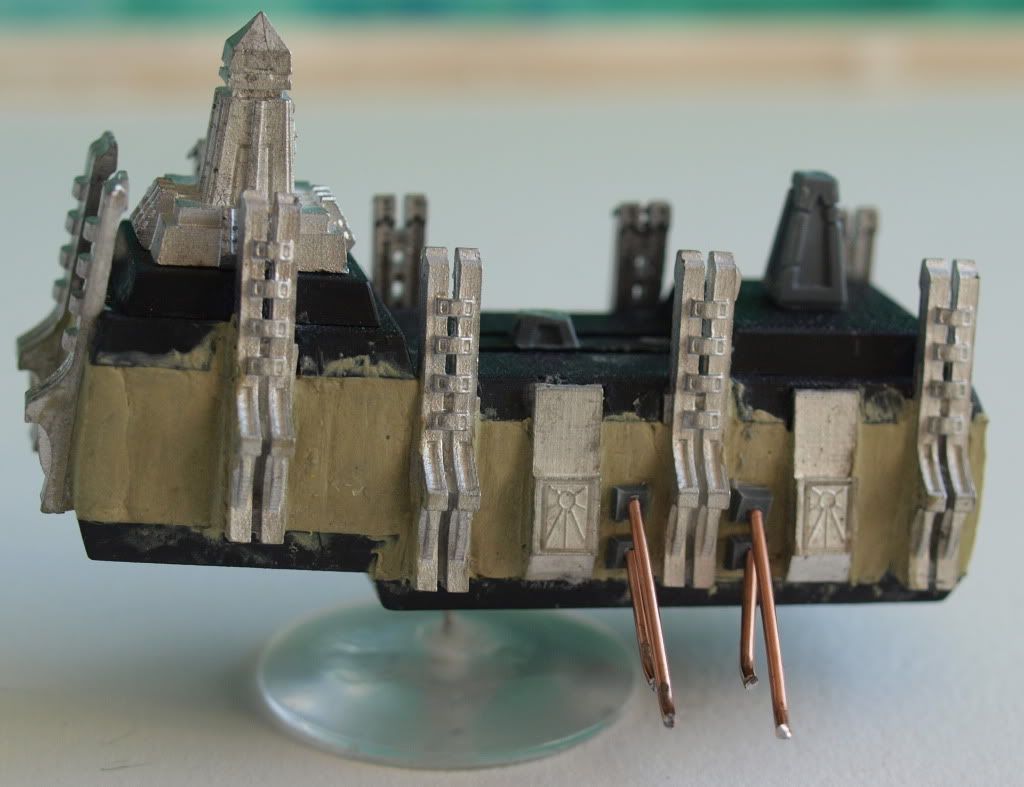 That's all for now.
Cheers for reading!

/Borka