Hi again everyone!
Thanks for your comments and appreciation.
Time for another update. I've used the last ten days to finish my Supa-stompa. I'm quite pleased with it except that I went a bit over board with
the inks on the metal so it looks to dark/oily. I don't have the energy to go back and do it all over again so it'll have to do.
After a few tries I found a yellow combination that works rather well considering what I wanted to achieve. It's a dull tone but still clearly yellow (the pictures shows the yellow a bit darker than it really is). Yellow is hard, and I have never used it before as an army color. I hope you like it!

Anyways here is my finished Supa-Stompa
front



right



left



back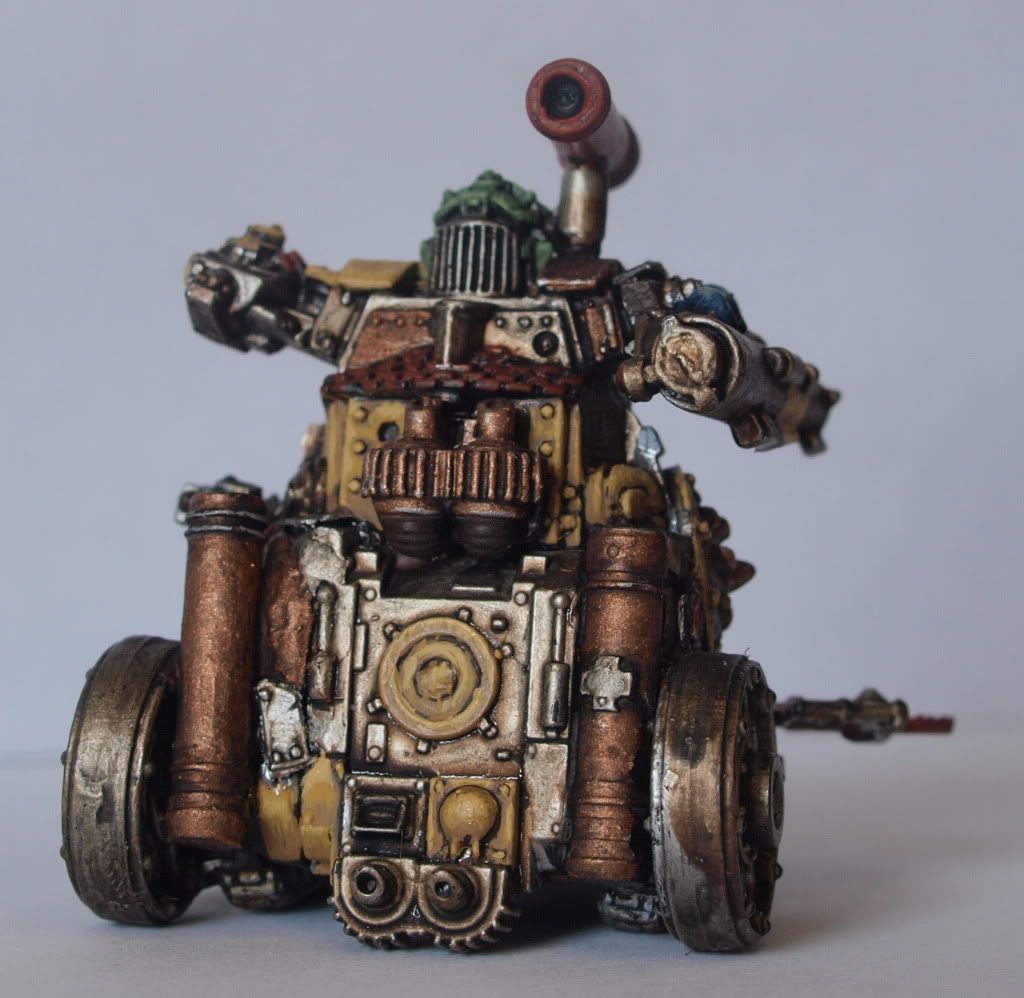 I have also had the time to get my Warlord painted. I have, after my last game, decided to make his warband a big size. So, as you can see on
the picture below, I only have 5 units left now.
5 units
Warlord close-ups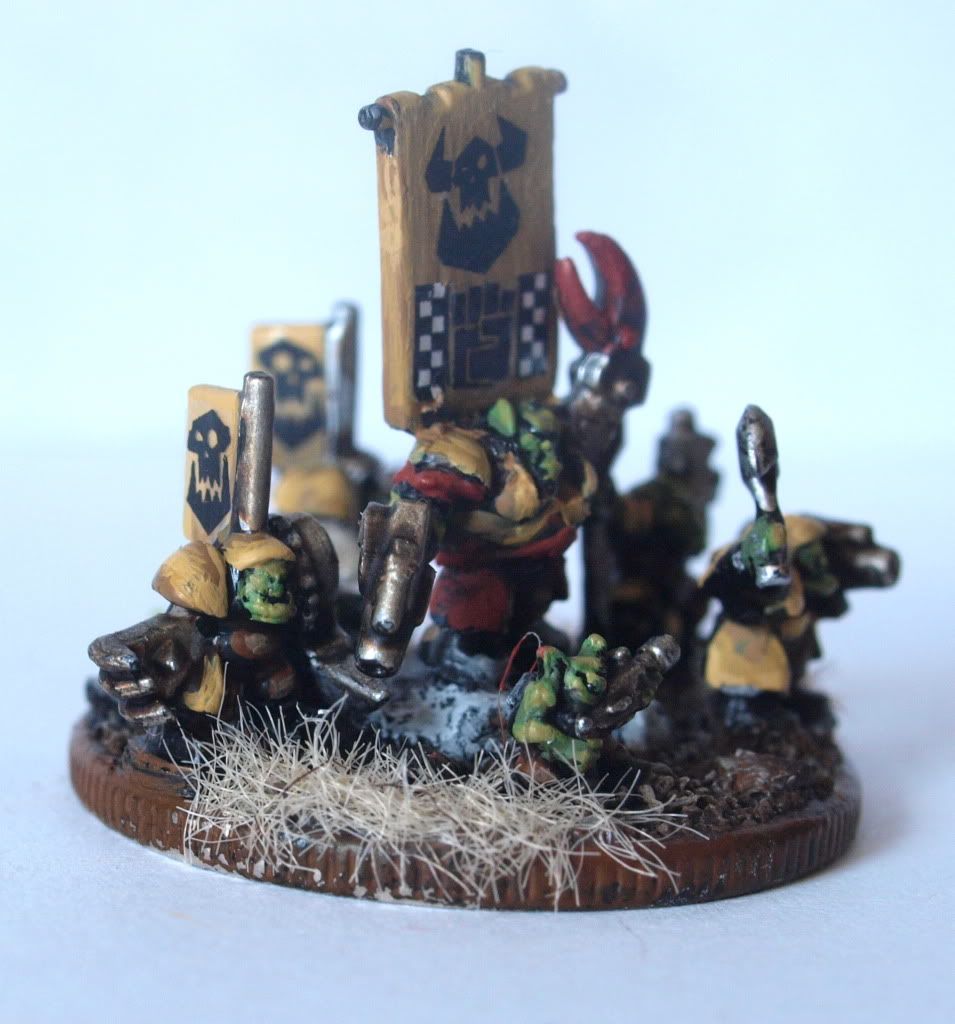 Cheers