Ok I have now finished painting my first warband (2nobs, 6 boyz, 2 grots) for my ork army.
I found yellow to be a hard color to master. I want it to be kind of dull tone but, at the same
time when painting 6mm you have to make it quite bright. It's a hard getting the right balance.
One guy I met at gothcon gave me the tip to use Iyanden darksun. So I went and bought it a few
days ago and I have to say it's a great color for anyone trying to paint yellow, but I still found it hard
to highlight the yellow properly.
I hope you guys like the result. I'm not entirely convinced myself so I will try to paint
one unit in a blue theme instead next, to see if I like that better.
Anyways here they are (sorry for picture quality, way too bright):
Alle zusammen:
Close ups:
Nobs
Boyz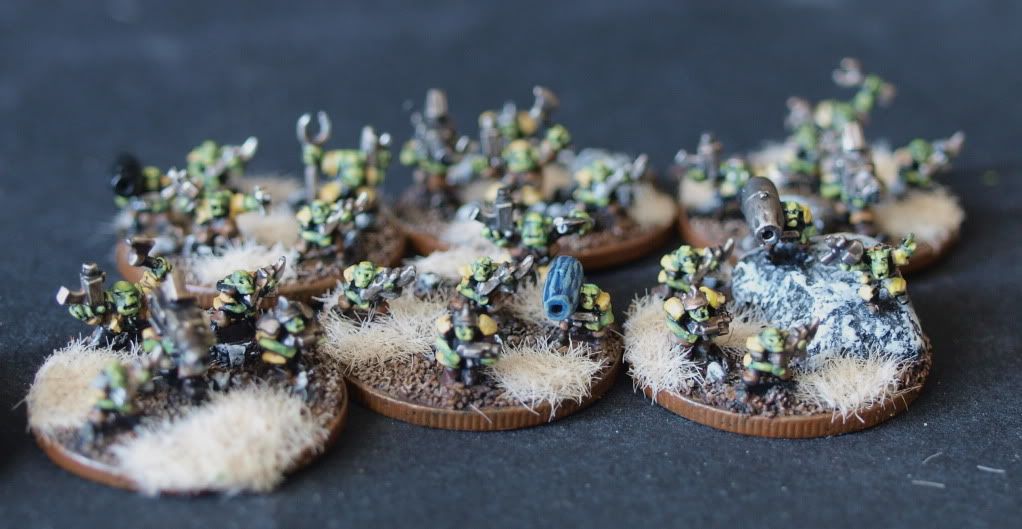 Grots
Cheers