Hi .
I am looking for some miniatures and bits of BFG and epic
BFG
I am looking for a FW tau ships
FW TAu orbital city and orbitals
Imperial grand cruiser vengance
Q-ships
Escort Carrier
3up chaos cruiser


The antenas of a kroot battlefleet (as in photo)
Imperial defenses arms and weapons (as in the photo)

Metal bits and spare parts in general (chaos, metal,)
I have Money and I also have some imperial and chaos for exchange

Epic
I am also looking for tau flyers, forumware necrons, true scale titans and knights, forumware mechanicus.w

eggy eldar revenant (2 ver.)
Space Marine Landing Craft (tank carrier thunderhawk)


I have for exchange some SM, IG infantery, old warlond titans ,old metal eldar titans, eldar knights ,some eldars
and some forumware chaos
Attachments: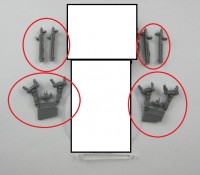 Modelos-de-Resina-cl-sica-Battleflee.jpg [ 105.25 KiB | Viewed 678 times ]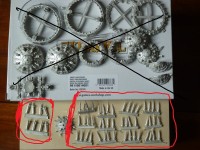 busqueda de piezas kroot sphere.jpg [ 155.92 KiB | Viewed 678 times ]
Last edited by sanernes on Wed Jun 12, 2019 8:02 pm, edited 1 time in total.