These aren't totally finished yet, I still have to paint the gun barrels silver and finish the wheels, but I figured I'd post them anyway.
This one is a little blurry
A side shot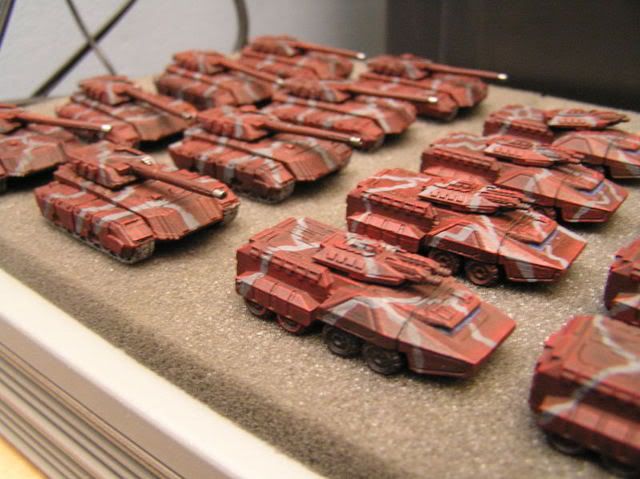 And the family so far: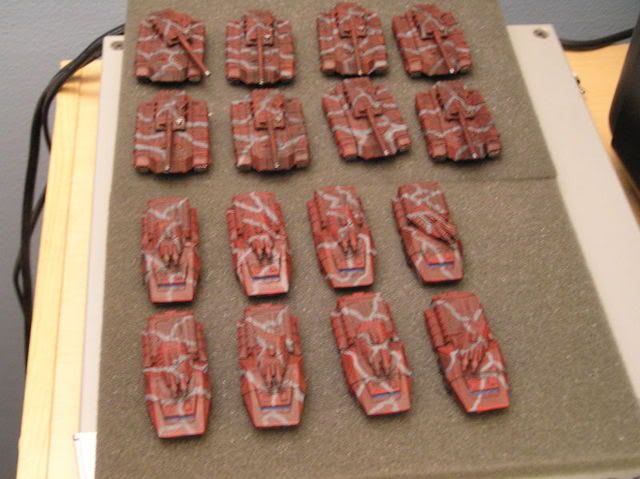 The only problem is I have no infantry. ?So, despite my conviction to not buy anything new, I was forced to purchase them. ?What is an APC without infantry anyway?
_________________
For all your Dark Realm, 6mm scifi and 6mm fantasy needs:
http://www.microworldgames.com/