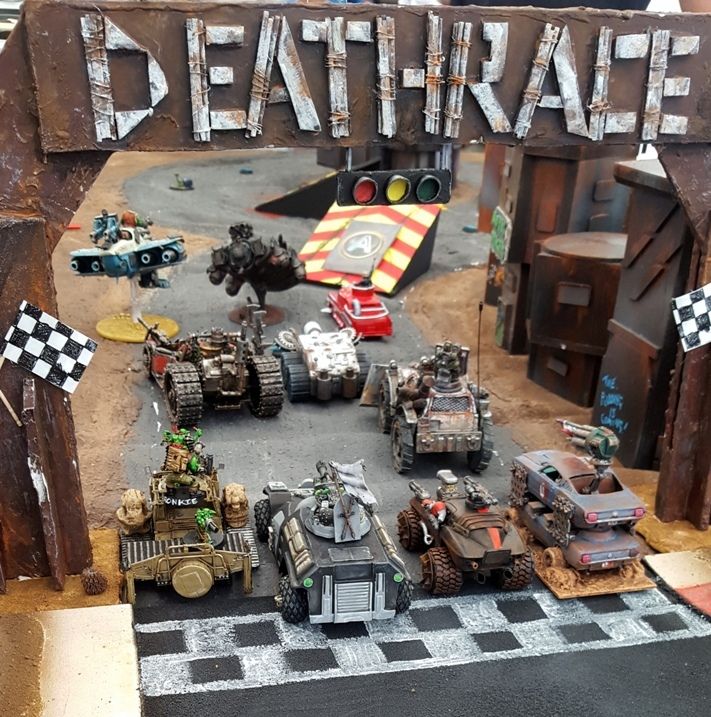 So I was thinking about building up a small death race track for 6mm miniatures! I was thinking of using mainly the epic 40k range and write rules similar to what is already out there for 28mm scale!
I'm thinking lots of traps, explosions, ramps, dead ends?, short cuts and pesty goblins (or similar) trying to kill the racers! All this while the racers fight to the finish, literally, taking shots at each other, picking up and dropping bombs, weapon and armour pick ups on the track!
I will write up my take on the rules and a how to guide for changing gear, movement, shooting and everything else!