So we all know how expensive Epic can be now that it' a collectors market. I decided to go with a harebrained scheme of mine, where I got the idea to use the sprites for Vassal 40K to make 2-D units for my games of Epic.
I knew with my gamer ADD I would never be able to commit to one or two armies, so this is perfect for me. I scoured the web for every sprite I could find, and using them and some MSPaint/GiMP work, I have a sprite for about 90% of the units for all the races of EpicA, including Chaos, Necrons, and even Tau.
Ironically enough, the files I have been modifying are exact 6mm scale when printed at 100%, and I just put everything I want to print on adhesive paper and then cut it out and mount it on 2mm craft foam- the common brand in the US is "Foamies" and is $1 for a larger than letter-size sheet. I then cover in Packing tape to seal the ink away from oily fingers/enviroment. I can print out a 1500-2000pt army for about 3 bucks in materials.
I made it a point of pride to be able to have everything as an exact WYSIWYG, from vehicle arms down to individual hand weapons on each soldier. You can actually visually tell the weapons difference between a Lascannon Razorback and a Heavy Bolter one. My Titans/Gargants/Knights will use actual models, as they really need to be 3-D to look good, and the models are just plain too cool to leave out.
I'll start with some examples of my Space Wolves (played as the normal Space Marines list)
Tactical formation, with Captain and Rhinos:
Terminators, with Librarian and Land Raider Crusaders: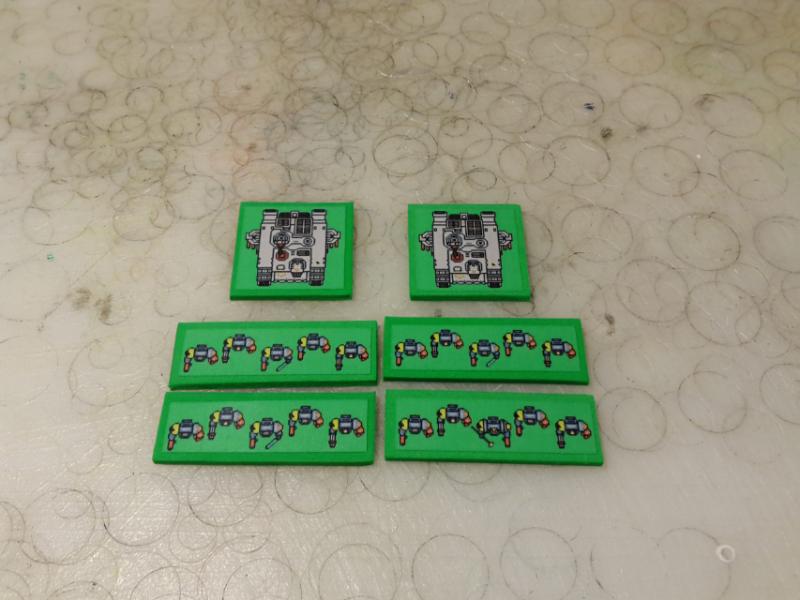 Assault Marines and Bikes: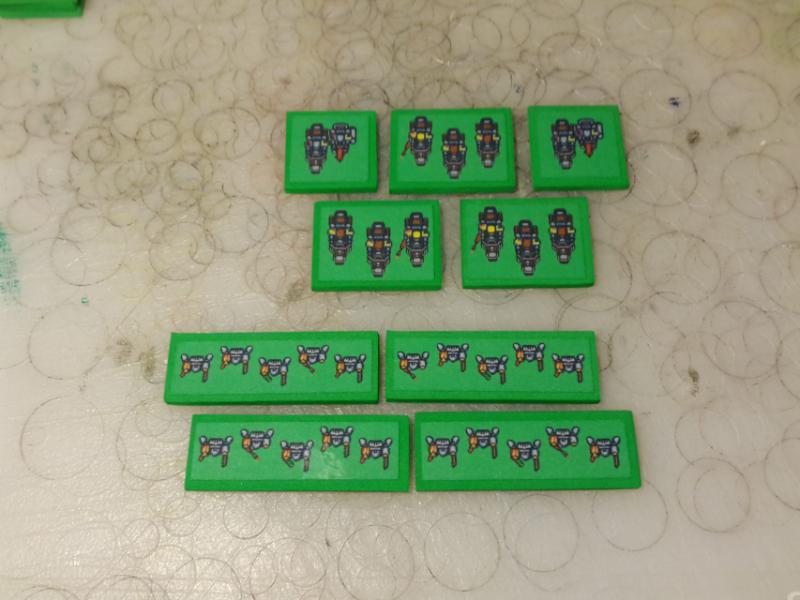 What do you guys think so far?