For instance, here's some Ork "conversions". Excuse the bad quality, I use packing tape to seal the tokens, so I have to fight the glare of the desk lamp.
The Gunwagons are a hack of Chimera and some Leman Russ bodies, with Leman Russ tread sections turrets/cannons, with some alterations. The two others are Oddboy gunwagons with a soopagun and a zzap gun, which are homemade barrels on looted Basilisks (crewed by Grots, of course). The field pieces are made from assorted bitz and Leman Russ cannons. I tried to make every unit have a unique design of skulls, paint, and checkerboard patterns. (which of course means I promptly used a pic with the two left gunwagons being identical- d'oh.)
I figure the Gunwagons are just supposed to look like Lungbursta tanks in my army.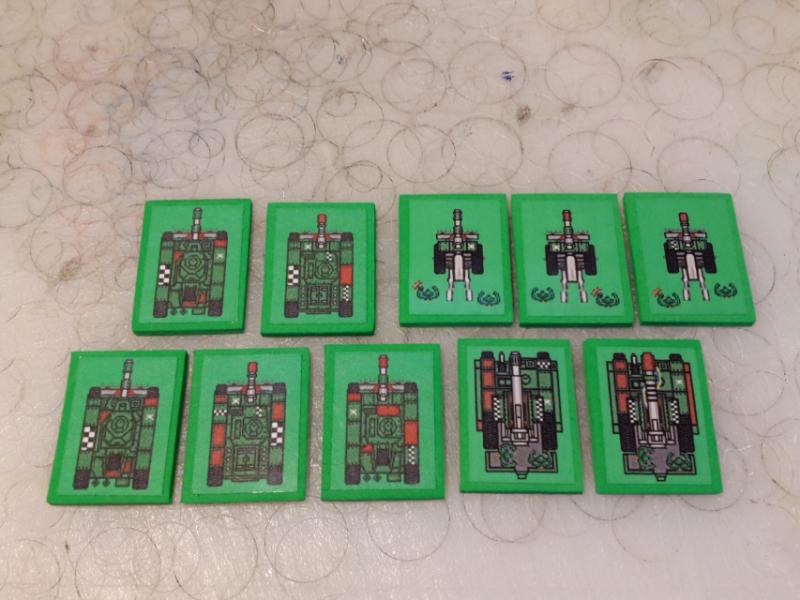 Here's my fight-bomma, which if you loo closely has a Thunderbolt fuselage (with the cockpit and midsection flipped vertically and stuck back in) and Marauder wings, with added Ork glyphs, guns, some rokkits and all changed to a proppa' red paintjob (to go faster).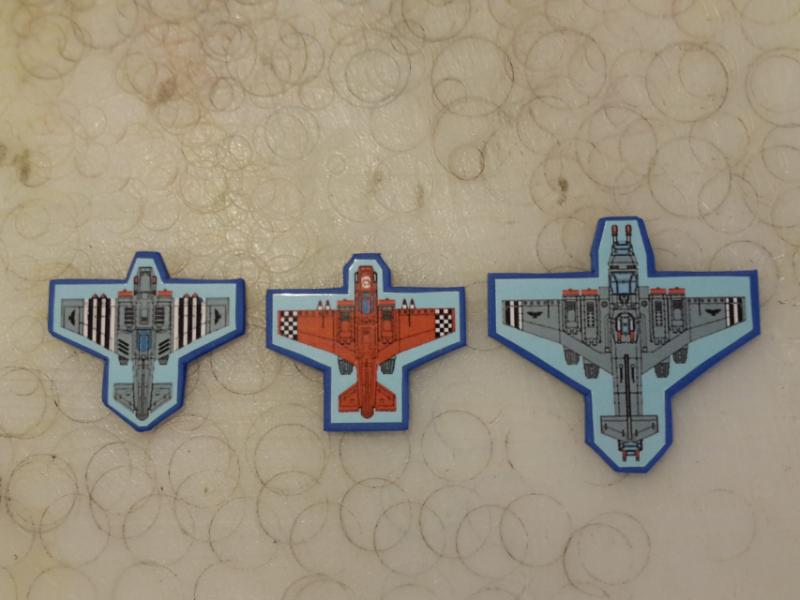 Here's examples of my Ork army, with two versions of battlewagon, the upper left are Nobs and a Warlord, and the unit on the lower right is a Wyrdboy from the feral orks list (we house rule it as a formation add-on for the standard Thraka list, because Wyrdboys are cool)